The Early Years
Sid Chaplin was born in Shildon, County Durham in 1916, and spent his childhood in a series of small pit villages by the Wear near Bishop Auckland as his father Ike, a colliery electrician sought settled employment in the depths of the Depression. His upbringing was hard, but inspired his early work as a writer.
A Working Life
After leaving school at 14 he started to work at Dean and Chapter Colliery in Ferryhill, began to write in his mid-20's and have the results published in magazines like Penguin New Writing during the Second World War.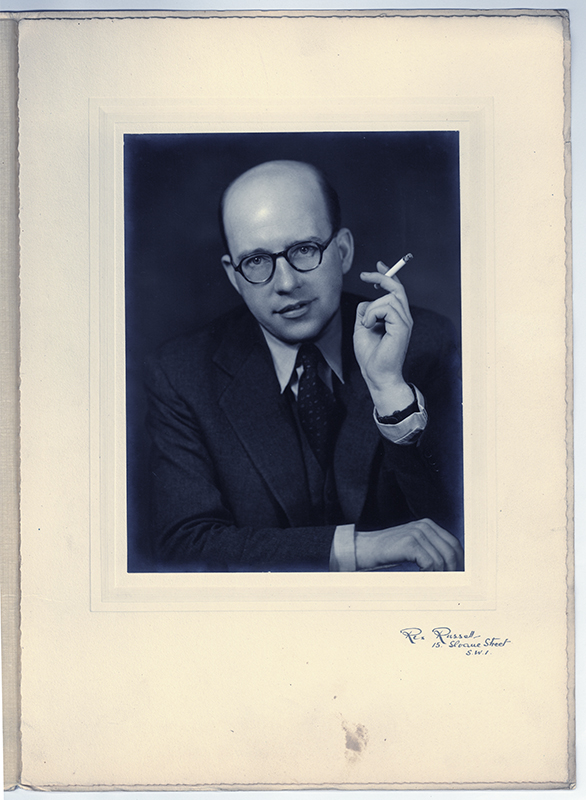 A Man of the People
His first books, The Leaping Lad and The Thin Seam, brilliantly chronicled the lives of Durham miners and their families, but after moving to Newcastle in 1957 his attention turned to another close-knit district, the working class riverside communities of Byker and Scotswood, tenderly recorded in the critically acclaimed novels The Day of the Sardine and The Watchers and the Watched.

In all Sid Chaplin wrote 12 books, but his work also inspired the stage musical Close The Coalhouse Door and he later contributed to the BBC television series When The Boat Comes In. Sid Chaplin died in 1986.
The Leaping Lad (Phoenix House, 1946)
My Fate Cries Out (Phoenix House, 1949)
The Thin Seam (Phoenix House, 1950)
The Lakes to Tyneside (Collins, 1951)
The Big Room (Eyre and Spottiswoode, 1960)
The Day of the Sardine (Eyre and Spottiswoode, 1961)
The Watchers and the Watched (Eyre and Spottiswoode, 1962)
Sam in the Morning (Eyre and Spottiswoode, 1965)
The Mines of Alabaster (Eyre and Spottiswoode, 1971)
The Smell of Sunday Dinner (Frank Graham, 1971)
A Tree with Rosy Apples (Frank Graham, 1972)
On Christmas Day in the Morning (MidNAG/Carcanet, 1978)
The Bachelor Uncle and Other Stories (MidNAG/Carcanet, 1980)
In Blackberry Time (Bloodaxe Books, 1987)
Hame: My Durham (Mayfly, 2016)
Sid Chaplin's work lives on
Read on for further information about the latest publication of Sid Chaplin's work. Hame – My Durham